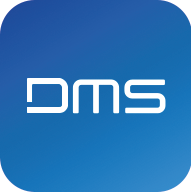 Device Management System (DMS) for BHT Terminals
DMS manages all of your BHT devices conveniently from one computer.
DENSO's Device Management System, or short DMS, saves your employees a lot of time and costs for the management of all the BHT mobile devices that are in use in your company. Instead of having to manage each device separately, with DMS they now have a hold of every BHT device conveniently from their desk.
DMS gathers information from every BHT handheld terminal that is connected to the system and makes it easily accessible for the user. This way your BHT responsible has an overview of every device's battery or memory status for instance. Even the BHT's locations can be checked. In case of a detected theft, the according device can be locked in order to prevent data misuse. With DMS there is also no need to install applications or the operating system separately on each device any longer. Simply batch distribute and update software at an individually pre-set time. Easy as that.
Your BHT devices manage your data. DMS manages your BHT devices.
Do you have any questions?
You are interested in our products, but have some further questions. Click here to find a distributor in your area.
Would you like to speak to a sales partner in your area directly?
Would you like to get in contact with us, but you don't know exactly who the right contact person is for your concern? Please fill out the following form with your request and we will be happy to answer you.
DENSO WAVE EUROPE GmbH
Parsevalstrasse 9 A
D-40468 Dusseldorf
info@denso-wave.eu
+49 (0)211 - 540138-40
Simply save the address in your smartphone.